ACTIVITY
Horse back riding Nungwi (morning beach ride 90 min.)
Duration: 1/2 day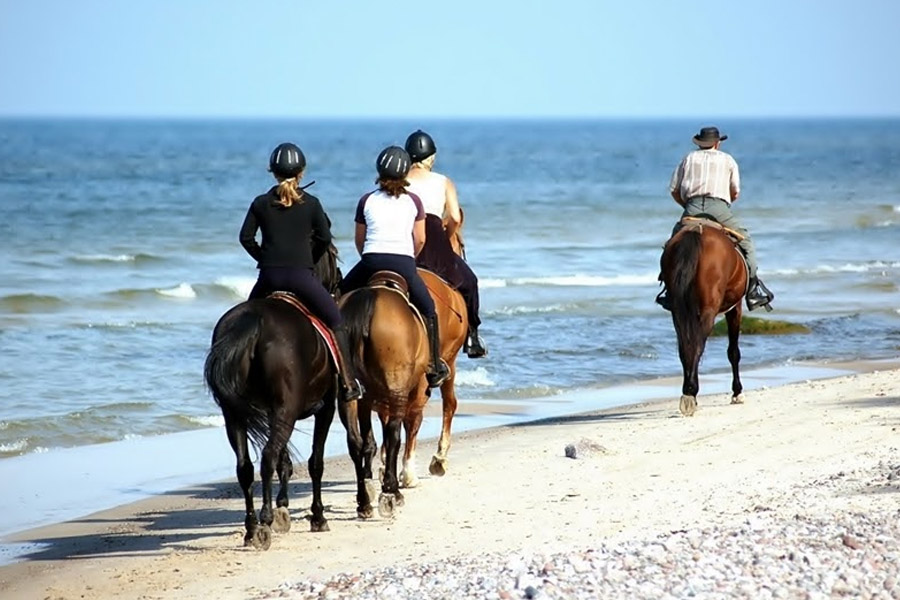 From the stables, we head to Nungwi main beach and start our beach ride beside the Z hotel. From here we can head south towards Kendwa beach. We will pass some of the biggest and most luxurious hotels on Zanzibar whilst we walk along the best beach with the clearest water on the island. On some of the most deserted parts of the beach, we can trot and canter for those who are able or keen to try. After about half an hour we return along the same section of the beach but walking into the shallow waters of the ocean. This is the horses favourite part and often they will stop to splash themselves and the rider. Alternatively, our morning ride could take you to the beaches North of the Z hotel, including Nungwi village beach. This ride is a little busier and takes in a cultural element. Village children will often follow the horses singing "farasi farasi" which is Swahili for a horse.
Price per person starts from 113$
Price variable, depending on the number of people and transfer. Please submit an enquiry, so we can come back to you with the best deal we can offer for your request. .
Make an Enquiry for this activity?