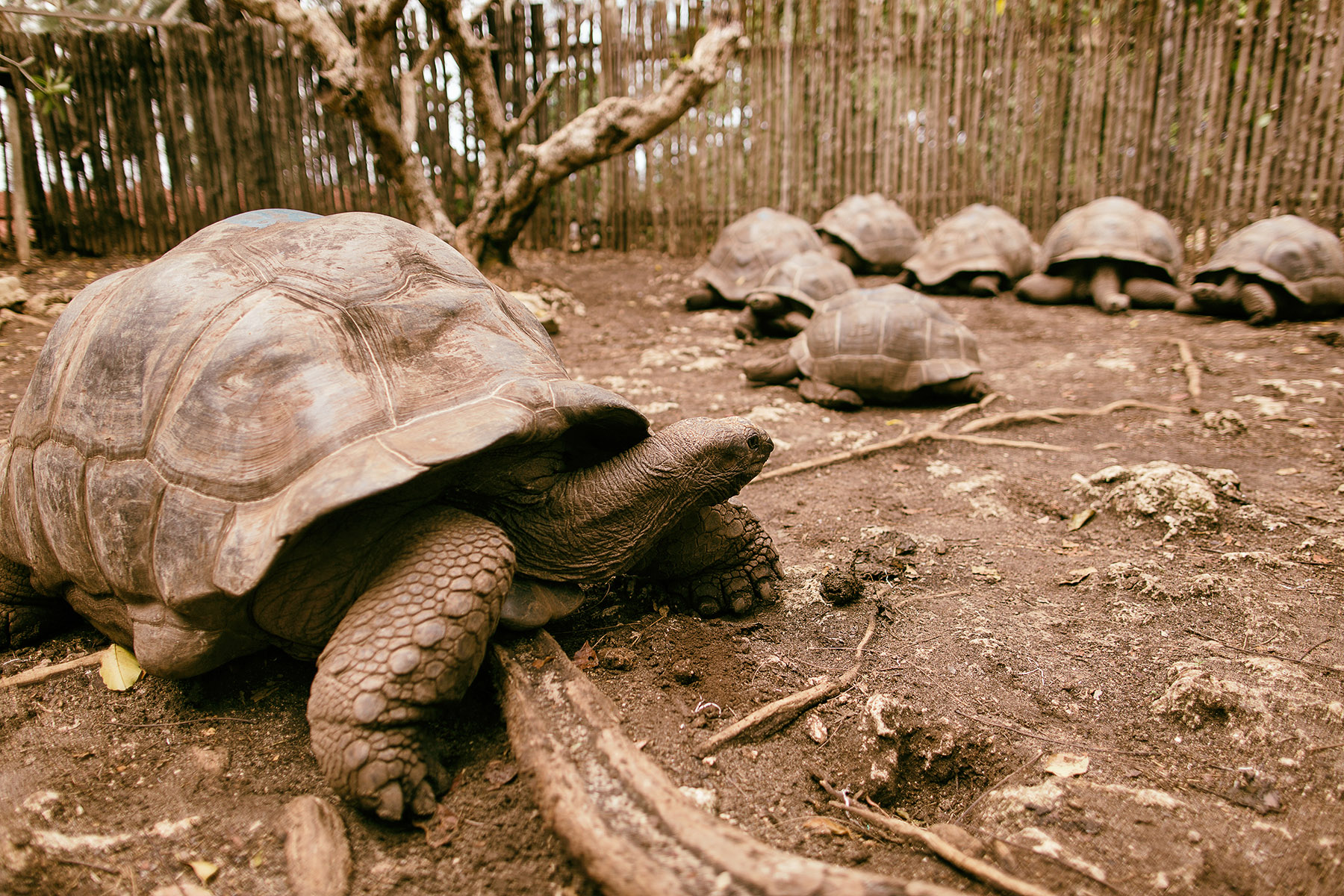 You'll never forget Prison Island: with the giant turtles and the incredible surrounding coral reef.
This island, off the coast, is named after the prison built to condemn the citizens of Zanzibar to isolation on the island.
Once owned by an Arab to house his rebellious slaves, but never used, the island now houses a turtle sanctuary and hotel.
This Island is a 20-minute boat ride from Stone Town and boasts spectacular coral reefs. Giant tortoises move among the trees, with the infinite patience of old age. Some of these turtles are believed to be over 100 years old and come from the Comoro Islands and the Seychelles.
After the visit to the tortoise sanctuary, you can explore the island. If you're feeling active, you can follow one of the hiking trails, snorkel in the crystal clear waters in search of the colorful tropical species that line the reef or sunbathe on the white sandy beach.
This is a must-do activity if you visit Zanzibar. You will be magnified by the sight of the giant land turtles of the island. In addition, of the beautiful beach with crystal clear waters that this island has.
If you want this experience to be part of your itinerary during your Zanzibar vacation, visit our package where Prison Island Tour is one of the main activities.