ACTIVITY
Deep Sea Fishing
Duration: 1/2 day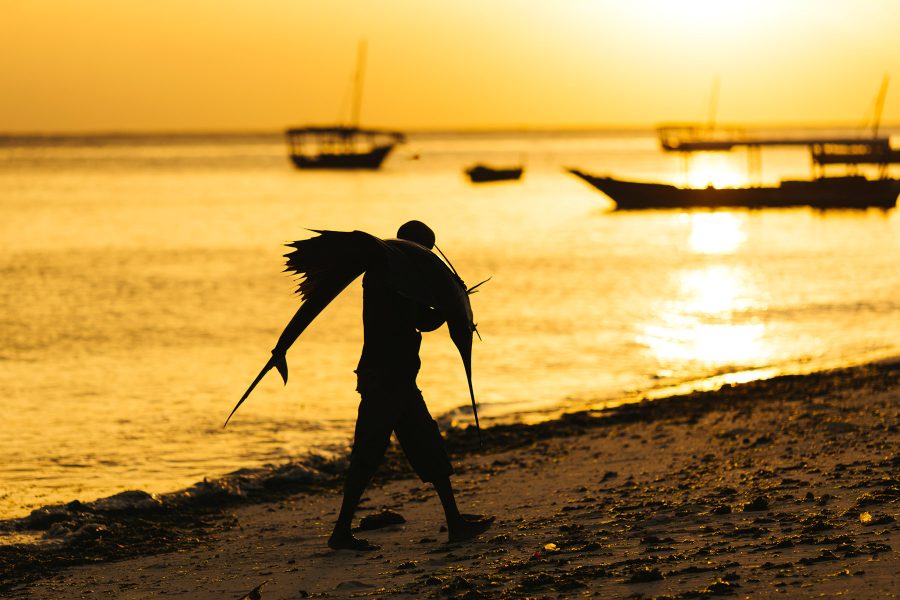 For an early morning game fishing outing in the waters of Zanzibar. We go out on a local boat from the southern part of the island – simple, but well worth it. The local captain knows the area well and has professional anglers. Black and blue marlin, acrobatic sailfish, dorado, yellowfin tuna, wahoo, barracuda and kingfish, all provide endless hours of active game fishing out on the Indian Ocean. Join us for a day out of big game fishing in the waters of Zanzibar and the Pemba channel. Our deep sea fishing charter boats are fully rigged and ready to take you out for a fishing experience you will never forget.
We fish by trolling a combination of lures, naturally dead or live bait. August to October is the peak season for tuna, and November to March for marlin and sailfish, following the pattern of the monsoons. Fishing in Zanzibar's deep turquoise blue waters contrasting against the perfect blue skies and waves lapping against the prow of the boat is a pure delight. Whatever the time of the year, you´re sure to have a great day out.
Price per person starts from 128$
Price variable, depending on the number of people and transfer. Please submit an enquiry, so we can come back to you with the best deal we can offer for your request. .
Make an Enquiry for this activity?