ACTIVITY
Horse back riding Nungwi (swimming with the horses 120 min.)
Duration: 1/2 day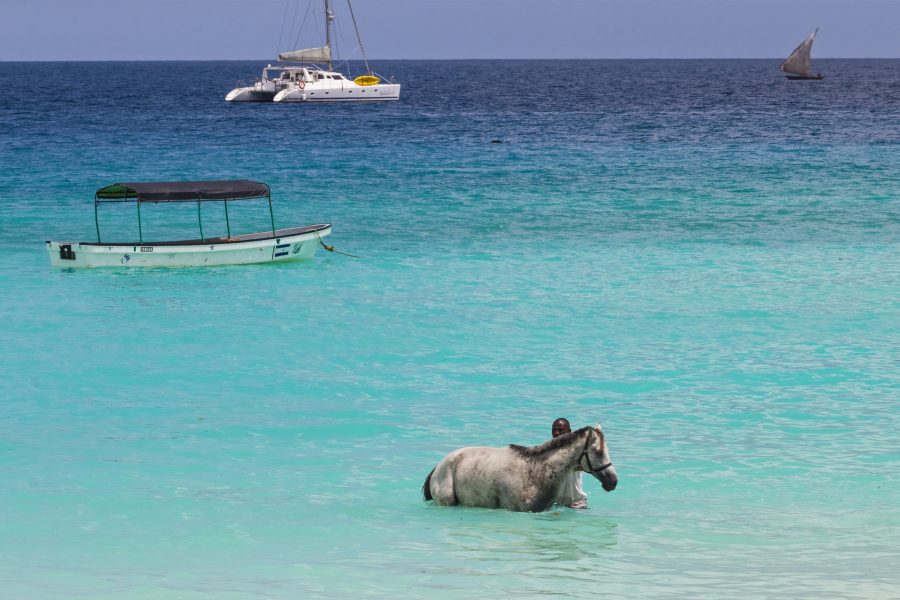 Are you pressed for time, a nervous rider or do not wish to ride? We offer the opportunity to join the horses in the beautiful blue waters off Nungwi beach. Swimming with the horses is an experience you will never forget, we do this bareback with natural halters, swimming can be done by any level of rider including inexperienced. Lead your horse accompanied into the sea and paddle or swim alongside. If you wish, sit bareback on your horse whilst they cool off and enjoy the waters. Perfect for those wishing to get on a horse for the first time, to simply enjoy a unique swimming experience or get that very special photograph!
Price per person starts from 143$
Price variable, depending on the number of people and transfer. Please submit an enquiry, so we can come back to you with the best deal we can offer for your request. .
Make an Enquiry for this activity?