ACTIVITY
Jozani forest and Spice Tour
Duration: 1/2 day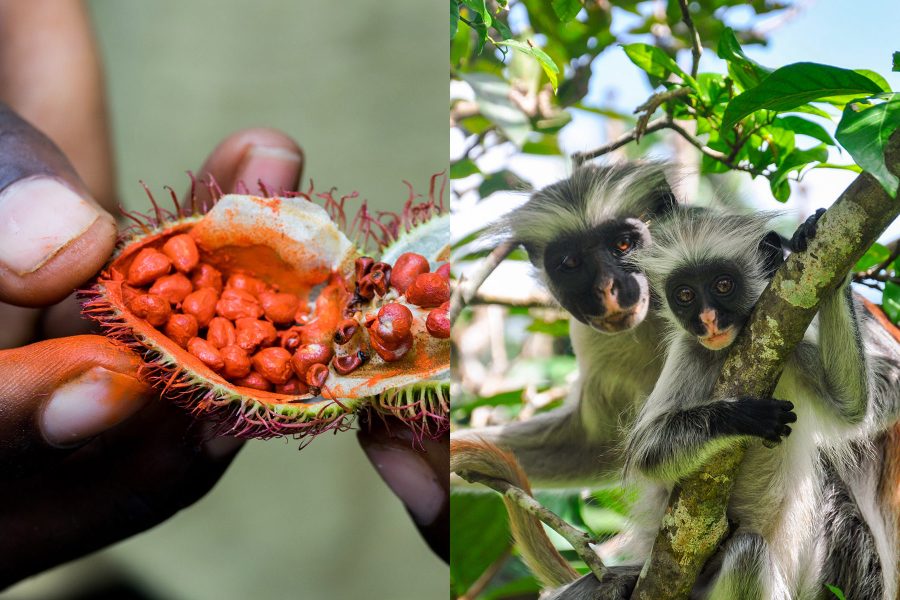 Jozani Chwaka Bay National Park, Zanzibar Tanzania Jozani Forest is in the south of the island and is the largest area of mature forest in Zanzibar. A car will take you there, and a guide will walk you around the ancient hardwood forest and mangrove swamps. It is also home to the Red Colobus monkeys, unique to Zanzibar, with less than 2000 remaining in the world. A boardwalk around the mangrove swamp at the end of the tour, and a visit to the giant turtle sanctuary, is also included. Your next spot will be the Spice Farm where you will discover why Zanzibar is called the Spice Island. You will learn all about the fruits, plants and spices planted on the island. Furthermore, you will taste a delicious meal made of these spices.
Price per person starts from 73$
Price variable, depending on the number of people and transfer. Please submit an enquiry, so we can come back to you with the best deal we can offer for your request. .
Make an Enquiry for this activity?