ACTIVITY
Prison Island and Jozani Forest
Duration: 1/2 day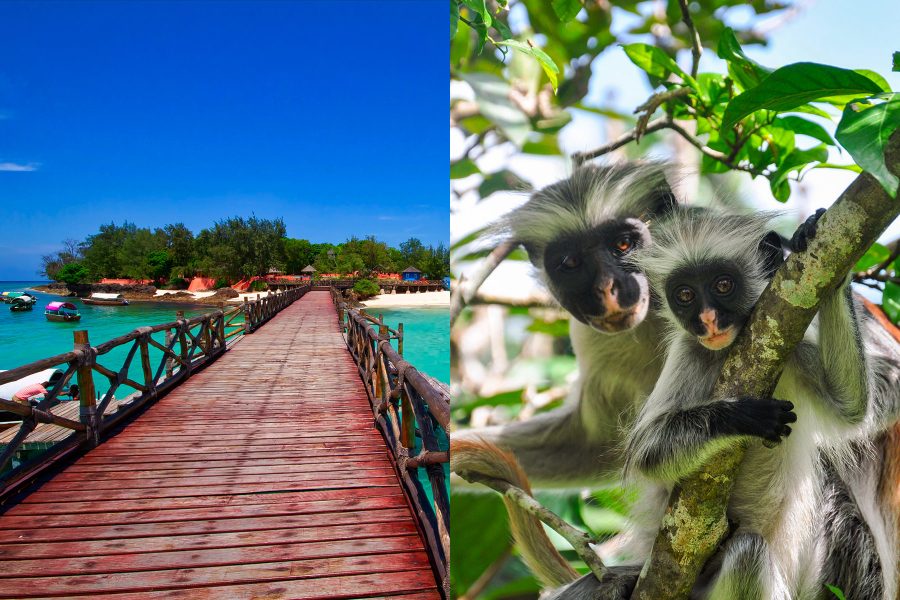 Come and experience a unique place called Prison Island and learn more about Zanzibar's history. Prison Island gets its name from the prison built to condemn Zanzibari citizens to be isolated from the island. The prison was previously owned by an Arab to house his rebellious slaves, the prison was never actually used, and the island is now home to a tortoise sanctuary and a hotel. Prison Island is 20 minutes away from Stone Town by boat and has spectacular coral reefs for you to enjoy. Giant tortoises shuffle through the trees, with the infinite patience that old age brings. Originally thought to be from the Comoros Islands and Seychelles, some of these tortoises are thought to be over 100 years old. After the trip to the tortoise sanctuary, you´re left to explore the island. If you´re feeling active, you can follow one of the hiking trails, snorkel in the crystal clear waters in search of colourful tropical fish darting through the reef or soak up some sun on the white beach. Jozani Chwaka Bay National Park, Zanzibar Tanzania Jozani Forest is in the south of the island and is the largest area of mature forest in Zanzibar. A car will take you there, and a guide will walk you around the ancient hardwood forest and mangrove swamps. It is also home to the Red Colobus monkeys, unique to Zanzibar, with less than 2000 remaining in the world. A boardwalk around the mangrove swamp at the end of the tour and a visit to the giant turtle sanctuary is also included.
Price per person starts from 83$
Price variable, depending on the number of people and transfer. Please submit an enquiry, so we can come back to you with the best deal we can offer for your request. .
Make an Enquiry for this activity?