ACTIVITY
Spice Tour and Prison Island
Duration: 1/2 day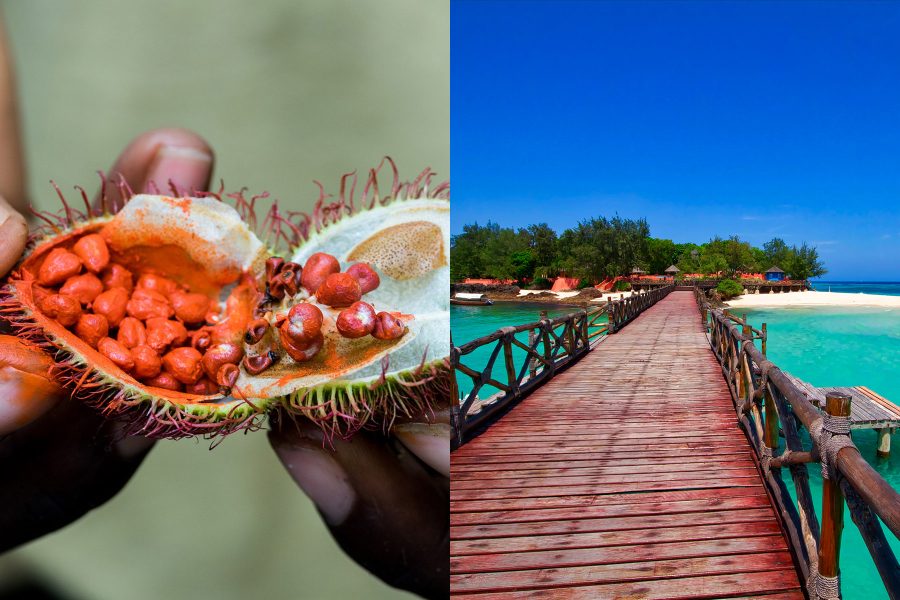 Zanzibar has a history of being known as the 'spice island' exporting cloves, vanilla, nutmeg and cardamom across the world. Nowadays, the plantations are a tribute to the island's past and although it is not the main industry anymore, the spice farm is an experience you don't want to miss! Your guide will walk you through the farm where you will get to experience by touching, smelling and seeing all the different combinations of spices and tropical fruits.
Experience a unique place called Prison Island and learn more about Zanzibar's history. Prison Island gets its name from the prison built to condemn Zanzibari citizens to be isolated from the island. The prison was never actually used, and the island is now home to a tortoise sanctuary and a hotel. Prison Island is 20 minutes away from Stone Town by boat and has spectacular coral reefs for you to enjoy. Giant tortoises shuffle through the trees, with the infinite patience that old age brings. Originally thought to be from the Comoros Islands and Seychelles, some of these tortoises are thought to be over 100 years old.
After the trip to the tortoise sanctuary, you´re left to explore the island. If you´re feeling active, you can follow one of the hiking trails, snorkel in the crystal clear waters in search of colourful tropical fish darting through the reef or soak up some sun on the white beach.
Price per person starts from 73$
Price variable, depending on the number of people and transfer. Please submit an enquiry, so we can come back to you with the best deal we can offer for your request. .
Make an Enquiry for this activity?