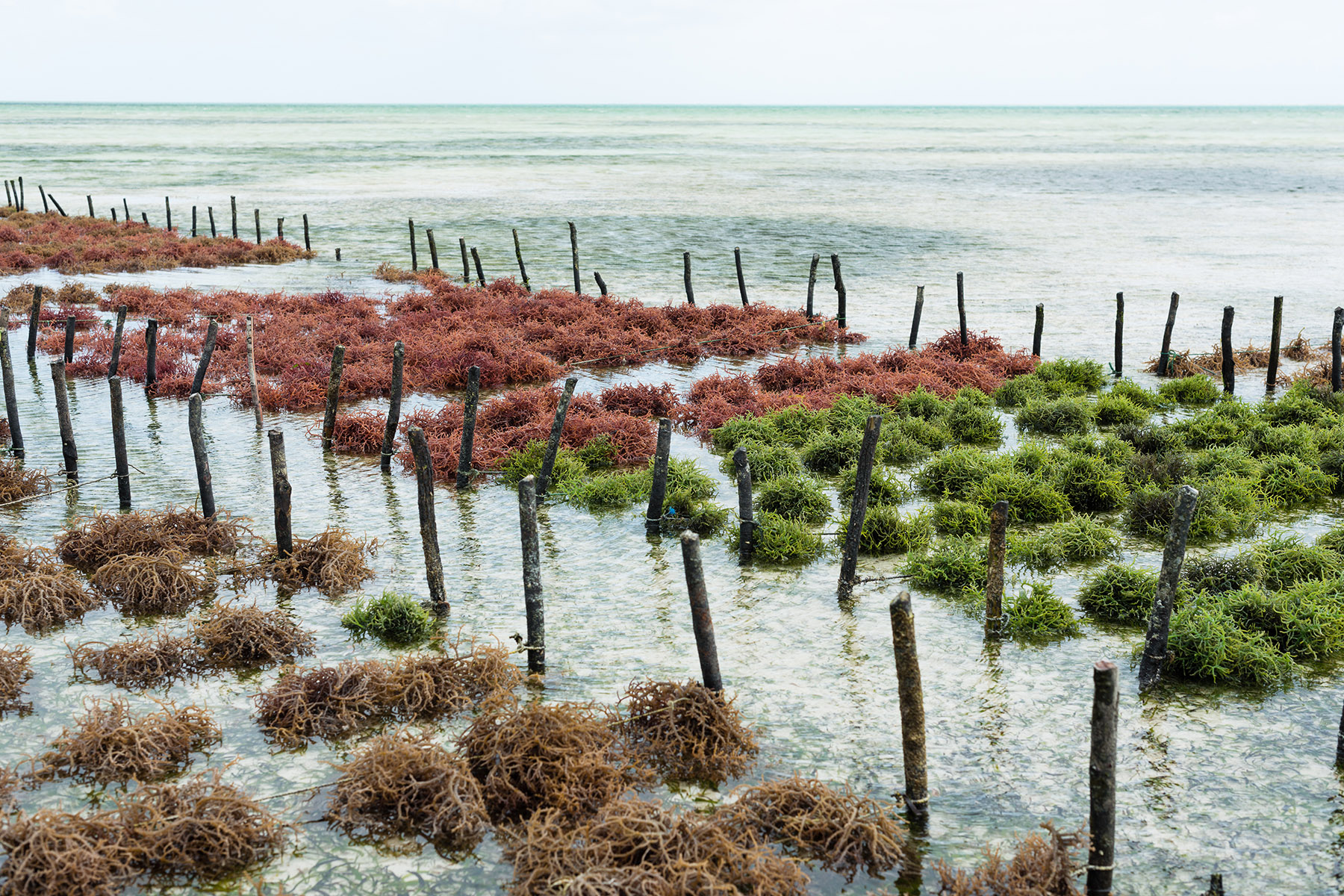 Kuza Cave & Seaweed Centre
Kuza Cave offers a unique experience for adventurous nature-lovers, snorkelers, divers and people interested in Swahili culture.
The cave is a 50 meter round sinkhole in the middle of a small jungle in Jambiani, East Coast Zanzibar. After this, you will visit the Seaweed Centre to learn about Seaweed farming, which is the second biggest industry on the island. You will see how the women harvest their seaweed and understand the hard work that encompasses seaweed farmers daily life. Afterwards, you will gain insight into the processing centre and factory located in the village. Here you get the rare opportunity to see how the seaweed gets transformed into desirable beauty products like organic soaps and essential oils.