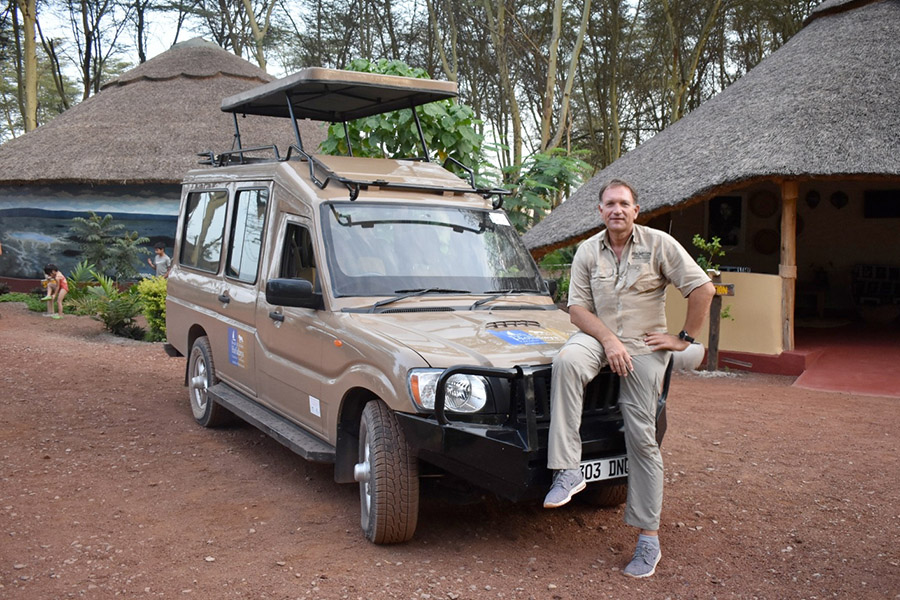 Paradise & Wilderness è un esperto di safari in Tanzania e uno specialista in vacanze a Zanzibar, di proprietà dell'olandese Bert Schoonvelde.
Anni fa, è venuto a Zanzibar per una vacanza e si è innamorato di questo magnifico posto.
"Ora, ho la fortuna di avere tre Beach Resort e un Boutique Hotel a Zanzibar, un Safari Lodge nella Selous GR (Nyerere National Park) e molti altri Safari Lodges situati vicino o nei parchi nazionali più famosi del mondo: Serengeti Ikoma, Serengeti Bolongonja, Lake Natron , Lago Manyara e Arusha ".
Questa combinazione di cultura, le incredibili spiagge di sabbia bianca e i più grandi santuari della fauna selvatica in Africa rende la Tanzania unica.
Bert Schoonvelde:
"Le mie vacanze in Tanzania sono state troppo brevi per conoscere questo magico Paese, quindi sono rimasto qui e ho fatto del mio sogno il mio lavoro!"
We're part of Paradise & Wilderness group - one of the Tanzanian leading travel, hotel and safari companies . Tutte le nostre vacanze sono pensate per rendere indimenticabile il tuo soggiorno di mare e safari.
Indirizzo registrato:
Paradise & Wilderness ltd PO Box 4107 Stone town, Zanzibar
Direttore del gruppo:
Bert Schoonvelde (bert@paradise-wilderness.com)
Contact details and phone numbers you will find on our website www.paradise-wilderness.com